Borderland has the people, the equipment, and the experience to get your project done the way you want it – on time and on budget. We have the expertise to deliver practical and traditional construction solutions and the experience to identify innovative alternative solutions when they are appropriate. Our top priority is to ensure a successful project for our clients. We constantly work to provide efficient results in a timely and cost-effective manner.
We employ 300 highly skilled professionals and tradesmen, many of whom have grown with the company since it started more than three decades ago. They have gained specialized knowledge and become experts in their fields.
We own nearly 400 pieces of construction equipment, including scrapers, dozers, excavators, motor graders, front-end loaders, backhoes, and water trucks. This fleet allows us to perform a high percentage of the work on each project, thereby controlling project schedules and reducing owner costs.
In addition to one of Southern Arizona's largest heavy equipment fleets, we own and stock hundreds of tools at our local yard including flow management pumps, HDPE piping, trench shoring, light plants, safety barricades, generators, air compressors, and welding equipment. These resources allow us to respond with short notice, without delays associated with equipment rentals and/or procurement.
Borderland's Major Equipment Fleet:
37 Scrapers

14 Dozers

26 Track-Hoe Excavators
17 Motor Graders

27 Front-End Loaders
15 Rubber-Tire Backhoes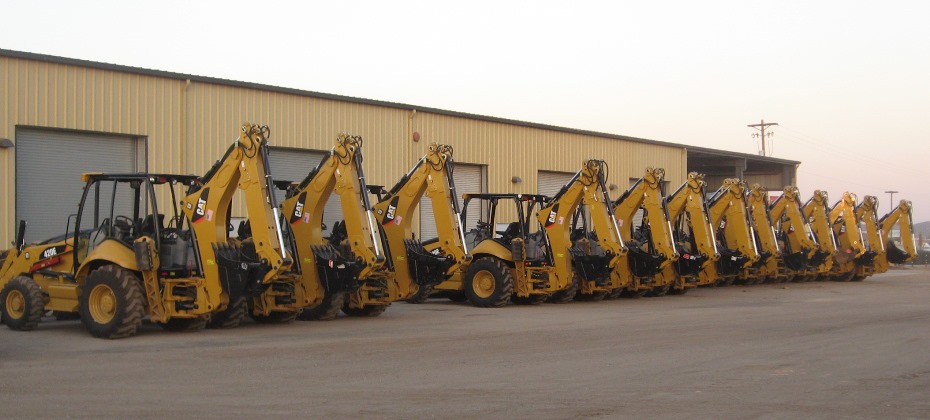 Borderland's Specialty Equipment:
Crushers – Onsite Aggregate Crushing
Trenchers – Pipeline/Conduit Installations
Morbark – Wood/Vegetation Chipping
Gomaco C-450X – Bridge Deck Finishing Machine
Gomaco Commander III – Concrete Curb and Barrier Wall Machine
Soil Cement Plant – Soil Cement Bank Protection