The Borderland Approach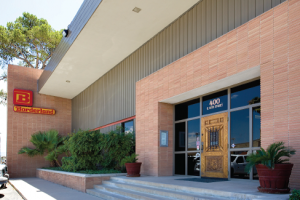 Borderland takes great pride in the quality of work we produce and strives for successful projects that exceed owners' expectations. As such, we have structured our project management approach and team organization around three common factors from our most successful projects:
TRUST
Borderland has proven that through a process of open communication, accountability, and team collaboration, the quality of a project is significantly improved. You can rely on us to deliver a cost-effective, high-quality project on schedule. We have the expertise to deliver practical and traditional construction solutions when needed, but also have the reputation for working closely with project owners and designers to identify alternative construction materials and/or innovate methods to leverage both cost and time savings, while meeting or exceeding the quality standards established for the project.
PERFORMANCE
We methodically plan construction phasing and sequencing to ensure field activities are effective and productive while accounting for project-specific scheduling constraints. Due to our extensive knowledge of local conditions, standards/specifications, and permitting processes, our projects are commonly delivered ahead of schedule and under budget. Our highly skilled construction experts and a readily available fleet of equipment allow us to self-perform a high percentage of work on each project, thereby controlling the project costs, schedule, and ensuring quality workmanship.
PARTNERSHIP
In Borderland, you will find a partner that operates on the foundations of transparency, accountability, and honesty. True teamwork is absolutely necessary for delivering a successful project and our team has a long record of award-winning partnerships. Our regular and open communication quickly establishes cooperation and trust among the project team. This cooperation enhances our ability to respond to changes in scope, owner needs, and/or unforeseen conditions.